Home
> 18 Ft Round Pool - Solid Blue - Expandable
Vinyl Pool Liner - 18 Foot Round Pool - Solid Blue - Expandable
Overlap Above Ground Swimming Pool Liner - Perfect for walls 54in up to 72in tall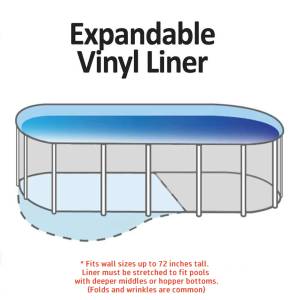 This premium liner is made with virgin vinyl using a unique process for maximum protection from pool chemicals and the damaging U.V. rays of the Sun. Our liners will last longer and maintain their beautiful appearance for many years to come.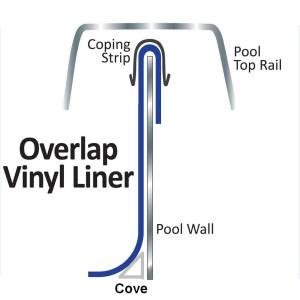 Expandable Overlap liners are made so that the excess liner material on the pool wall, simply overlaps the pool wall. This liner will fit any pool with a 48", 52" or 54" wall height. Simply trim off the excess. Expandable liners are made to allow you to scoop, or dish out, part or nearly all of the middle of the normally flat bottom of the pool to create deeper sections of the pool up to 6 feet / 72 inches deep.
Features of 18 Ft Round Pool - Solid Blue - Expandable
Constructed of full 20-gauge virgin vinyl
Strong, double-welded seams
Will fit 48in, 52in or 54in high side walls
Dish / Scoop out middle floor up to 6ft / 72in deep
Made to Order. No Returns. No Refunds. No Cancellations.


This item has been discontinued. We apologize for any inconvenience.
Last Updated: 02/02/2023 04:26 PM - ID:1074